In The Community Since 1966
As the oldest Toyota Dealership in Western Canada, OpenRoad Toyota Abbotsford serves the Fraser Valley and has been operated by the same Abbotsford family from 1966 to 2018. OpenRoad Auto Group acquired Sunrise Toyota in 2018 to become OpenRoad's third Toyota destination in 2018.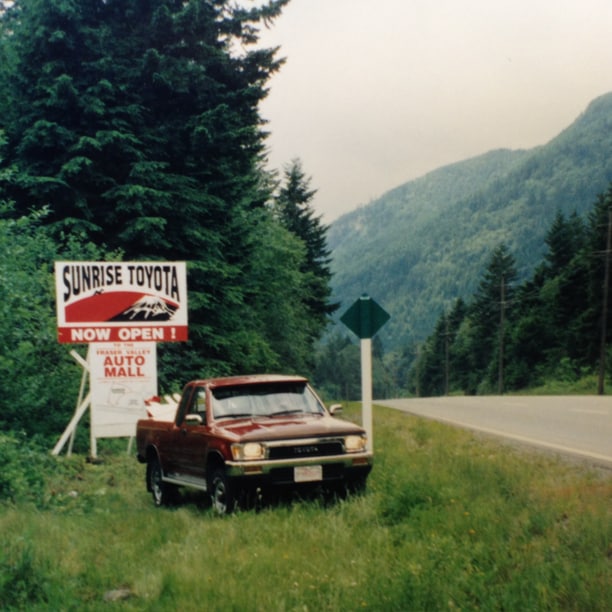 Founded by Roy Yakashiro, Sunrise Sales and Service first opened on South Fraser Way in Abbotsford, and then in 1992 moved and reopened as Sunrise Toyota in the Fraser Valley Auto Mall where the dealership remains to this day as OpenRoad Toyota Abbotsford. In joining the OpenRoad Auto Group family in 2018, we joined a network of four Toyota dealerships across the Lower Mainland as well as the largest automotive group in British Columbia.
---



Serving the Fraser Valley 
At OpenRoad Toyota Abbotsford, we believe that a business is only as strong as the community it serves. As such, Toyota Abbotsford and the Fraser Valley Auto Mall are proud supporters of the Abbotsford Food Bank and our local chapter of Big Brothers Big Sisters.
Read more about how we serve the community ...
We also know that some of our biggest strengths reside in our team. Our staff are highly certified Toyota experts, and we endeavor to maintain customer satisfaction at a high level. We have been proud to serve customers across Abbotsford, Mission, and Aldergrove since 1966.
---
About OpenRoad Auto Group
At OpenRoad, we believe in the possibilities of a limitless future for both our customers and ourselves, whether it be new experiences, the freedom of choice, or the evolution of human mobility.
A vehicle means something different to everyone. A minivan is different from a four-door or a two-door the same way a used vehicle is different from a new supercar or a leased luxury vehicle. Options for accessing vehicles are also expanding beyond ownership or leasing. The possibilities are endless, narrowed only by each customer's purpose and personality.
We at OpenRoad Auto Group understand this. We come out of a lineage of leaders who've been deeply involved in the automotive industry for nearly a century. Our history of continuous improvement and reaching targets has enabled us to believe in the possibilities of a limitless future for both ourselves and our customers.
Since launching our identity as OpenRoad Auto Group in 2000, we have grown to be the largest-volume automotive retail group in British Columbia. More importantly though, we are proud to be recognized as an automotive group that is committed to modernizing the car buying and ownership experience.
We serve our customers with 21 brands at 26 locations. Our breadth and depth of products and services ensure that every customer gets into the right vehicle. Ongoing training for our staff in product knowledge and hospitality creates a consistent customer experience for our guests as we help them navigate through a sea of options.
We offer open and honest discussions about pricing and financing in an effort to always improve upon the customer-centric experiences we provide. Our frank and transparent approach speaks to the respect and loyalty we seek to build with every customer relationship.
The strength of our group gives customers and our brand manufacturers the confidence they need to trust us and feel secure with the OpenRoad brand. It also empowers us to meaningfully engage with and positively impact the communities we serve through events, sponsorships and charitable efforts.
As new vehicles develop and technologies emerge, we are prepared to meet these challenges and seize upon opportunities with bold initiatives.
Looking into the future, for our customers and ourselves, we see Unlimited Possibilities Ahead.